Extractions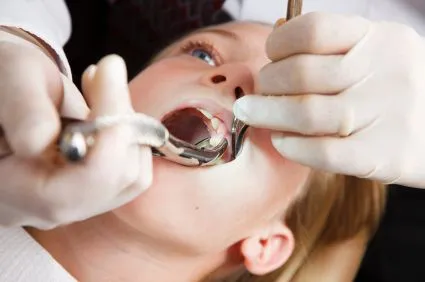 The removal of the tooth from the bone is called an extraction. Teeth are removed for many reasons; tooth decay(bad cavity), periodontal disease(pyorrhea), dental trauma(broken tooth), infection, etc.
Dental extractions are typically straight forward and can be performed relatively quickly with local anesthetic(novacaine). When dental extractions are more involved they may be required to be "surgically" removed and may require for the patient to be sedated.
After the surgery you will need to rest. You need to be driven home by a friend or family member because of the anesthesia. You can expect for the extraction site to bleed for a little while after the surgery. Gauze will be applied at the completion of the surgery, and you will need to change it when it becomes soaked. If bleeding continues for longer than 24 hours you should call your dentist. Rest when you return home, but do not lie flat. This could prolong the bleeding. Prop your head up on a pillow when lying down. Your dentist will prescribe you pain medication, so if you become sore take as directed. You can also use an ice pack for the pain. Your dentist might also provide you with a cleaning solution to clean the extraction site.

You will be limited to soft foods for a few days after your surgery. Some recommended foods are:
Gelatin
Pudding
Yogurt
Mashed Potatoes
Ice Cream
Thin Soups
...and other food you can eat without chewing.
When drinking, make sure you do not use a straw. The sucking motion can loosen your sutures and slow the clotting process. The same goes for smoking. If you have prolonged pain, bleeding, irritation, or don't feel that the extraction site is healing properly call your dentist for a follow up.